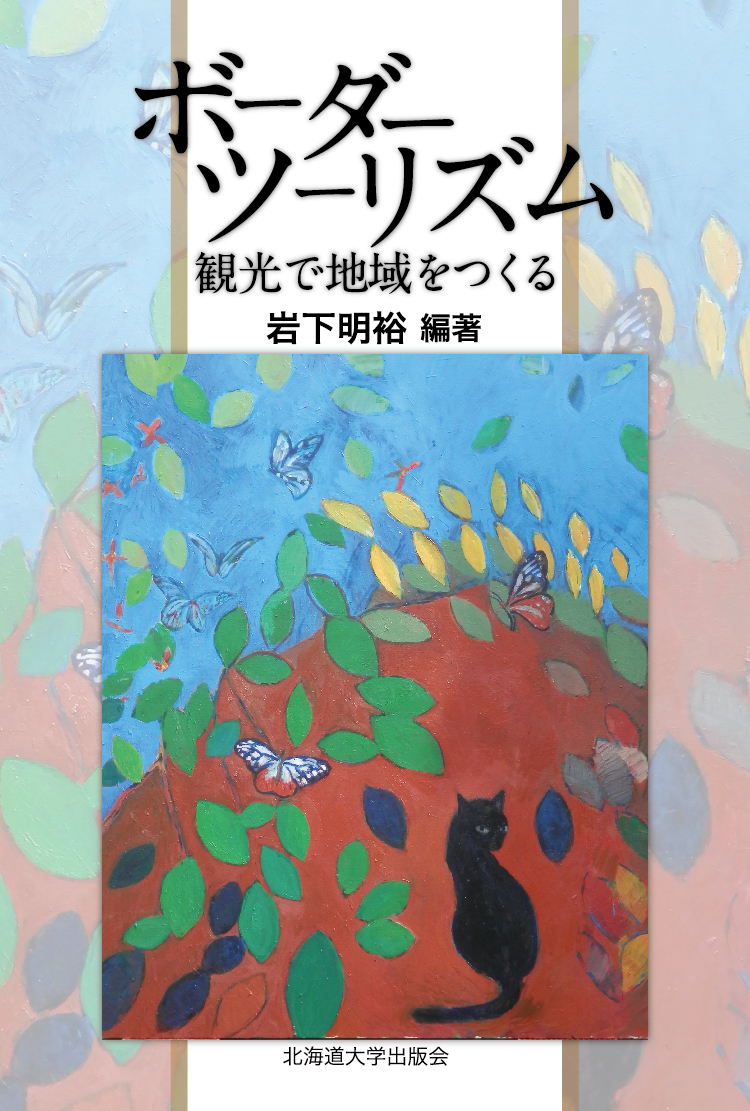 As the editor pithily puts it, in Japan people have a tendency to imagine the country's borders as a site for military fanatics or spies rather than a destination for tourism. Japan's foremost exponent of Border Studies, Akihiro Iwashita, steps back from his academic research to consider how 'border tourism' can contribute to economic revitalization in several borderland regions. Along with five other main contributors, Iwashita takes his readers on a guided tour around some of the leading locations for border tourism (Fukuoka-Tsushima-Busan, Sakhalin-Wakkanai, Okinawa/Yaeyama-Taiwan and the Ogasawara Islands). As several of the authors emphasise, there are different kinds of border tourism. One of the most appealing is the tour that crosses an international border. However, there can also be 'non-border crossing' tours that go as far as the border to give an insight into life in the borderland. The import of border tourism, however, is its potential to encourage the reimagining of borderlands as 'gateways' rather than as 'dead ends'.

In his introduction, Iwashita gives a sense of why border tourism caught his imagination: it offered a rare chance for an academic to work with a variety of people from a range of backgrounds including the media, the tourism industry and local government. Building networks among these actors has been a fundamental part of Iwashita's role.
Yasunori Hanamatsu reveals how border tourism centring on Tsushima Island has the potential to introduce Japanese tourists to different views of history. Yoshihiro Takada makes a similar point about Japanese who he accompanied on visits to Sakhalin. For this reader, with an interest in Japan's recent history, the insight that border tourism could provide new ways of looking at 'national history' was particularly inspiring. Ryu Shimada gives an important reminder of the practicalities of 'successful' border tourism – in particular the need to find well-organised tourism companies to develop attractive tours. Koji Furukawa provides a chapter explaining the academic background to border tourism and its place within the field of border studies.

In addition to the authors mentioned above, the book contains 16 vignettes. Those contributing include journalists, local government administrators and tourism professionals. While all give a glimpse into what makes border tourism such an interesting project to be involved with, the piece by self-described 'local journalist' Terumi Tanaka was especially thought provoking. She stresses how border tourism has the potential not only to contribute as part of an economic 'project' but also as a peace project, too. Peace education (heiwa in Japanese) has been a key tenet of Japanese society for much of the last 70 years. As political times change, some commentators have identified increased scepticism towards the value of peace education. Border tourism, therefore, could provide another way of 'doing' peace.
Contents (Main chapters only)
Introduction – The start of Border Tourism – the inside story (Akihiro Iwashita)
Ch. 1 – Connecting Fukuoka/Tsushima and Busan (Yasunori Hamamatsu)

Ch. 2 – Ties across the Sea of Okhotsk from Sakhalin to Wakkanai (Yoshihiro Takada)

Ch. 3 – The Yaeyama, Okinawa to Taiwan challenge (Ryu Shimada)

Ch. 4 – Ogasawara – imagining the border (Akihiro Iwashita, Hironobu Yamagami, Yasunori Hamamatsu, Masayoshi Saito and Koji Furukawa)

Ch. 5 – Questions raised by border tourism (Koji Furukawa)

Ch. 6 – Roundtable discussion – behind the scenes of a border tourism tour